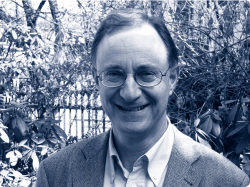 More about Thomas Krän, co-founder of MCD
Thomas is a management consultant specialised in Intercultural Management. He became a certified MCD Trainer in 2005, a certified Global'Ease Trainer in 2006 and has an MBA degree from INSEAD. Thomas teaches Intercultural Management at Université de Paris, Ecole Centrale Paris and HEC Paris.
Having a Swedish father, an American mother and a French wife Thomas has worked in Sweden, Denmark, UK, Belgium and France for Swedish, American and Danish companies.
Thomas, based in Paris, manages FranceOuverture Conseil, which helps companies and organisations help their employees to work better together in an intercultural context. Previously Thomas held different sales and marketing management (consumer goods) and business development positions for multinational companies Playtex, Levi Strauss & Co as well as AP Moller.
In his various positions Thomas has been active in building and training teams. He has implemented Management by Objectives in several companies and worked in a leading position on a major European Customer Service project, which entailed continuous change and large scale change management. He has actively participated in many cross-functional and cross-cultural task forces. Thomas has also trained colleagues and co-workers in numerous leadership and diversity programs as well as in performance evaluation.
Both as a corporate manager and an independent consultant Thomas has learned and appropriated the value of thinking of the customer as a priority, however, always in the context of balancing customer service with bottom line optimization.