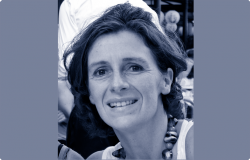 More about Dr Daniela Kasischke, coach and consultant
Daniela is a certified coach and consultant specialised in Personal Development, Solution Oriented Coaching and Intercultural Competence Training. As a certified MCD Trainer, she is focused on supporting companies, organisations and individuals to work more successfully in an intercultural context.
Born in Germany, she has been traveling, living and working all over the globe, is married to a Swede and based in Stockholm and Hamburg.
Daniela has started her career as a Doctor of History, teaching and doing research for the University of Hamburg and writing a book about the use of stereotypes in newspapers in the 19th century.
As journalist and author, she has been living and working for 15 years in many different countries (Southamerica, Asia, USA, Arabic Countries: Oman, Jemen, Dubai and Europe: France, Spain, England, Germany, Sweden) and has developed a wide spectrum of global competence and intercultural experiences.
After education in HP Psychotheraphie, as a Systemic Coach according to ICF, in Intercultural Communication and as a Human Design Analyst, Daniela has been specialised in Intercultural Training, Personal Development and Competence Coaching, Communication Training and all aspects of Change Processes.
She offers individual coaching for managers and expatriates in multinational organisations and also for their families. She offers Systemic - solution focused -Coaching and Intercultural Competence Training.
In seminars she helps women with Swedish or international backgrounds to use their talents, to develop their competences and confidence to live and work according to their values.