Margareta Neld and Thomas Krän met already in 2003. They discussed their international business careers and found that they shared many experiences of complicated situations resulting from cultural differences. They had learned a lot about managing cultural differences, both from good and bad cases.
It surprised them that so few companies did anything actively to understand the issues of cultural differences and how to manage them, rather than suffer from them.
Margareta had worked on an international level at Mölnlycke for many years with Human Resources Management. She discovered how differently managers solved personnel questions. In some cultures the manager decided him/herself what to do and in others the manager had a long process and discussion with the team before deciding. From these experiences Margareta wrote the book Personal Engelska where she gives examples of how to handle these issues.
Thomas had worked at an international level with Brand Management for many years with Levi Strauss Europe, a company that actually invested time and resources in Leadership training and how to deal with diversity in the workforce. Thomas was impressed by the courses and decided to apply some of the concepts he had learned. They actually worked and he managed to improve his results in several different assignments.
Having both left their "corporate careers", Margareta and Thomas put their thinking caps on and created the concept MCD - Managing Cultural Differences, based on their personal international experience, reading a lot of books and training 100's of groups of managers.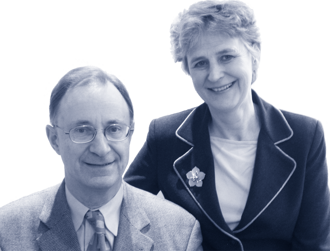 Thomas Krän and Margareta Neld, co-founders of MCD