Frequently Asked Questions about MCD Managing Cultural Differences
1. Which country nationalities do you work with?
The MCD Managing Cultural Differences approach is initially a generic approach. This is an approach which develops our capability to deal with cross cultural management issues when they appear, which develops our reflexes to react in an optimal way when we are confronted by very different behaviors in our work lives. Once we have improved our way of handling cultural differences or diversity in general we focus on learning specific cultures by learning to identify cultural differences, to understand these differences and to deal with these in a respectful way. Within our MCD-network we have the expertise to deal with in depth specifics for the following countries: Sweden, France, Germany, USA, Denmark and Norway.
2. How do I learn to improve my generic approach for handling cultural differences?
If you work with us we take you through different stages of our Development Circle. We train you in an interactive way using many different thought provoking exercises and cases.
3. Can you deal with other cultural differences than national differences?
Certainly, we help our customers to deal with differences in Corporate cultures, differences between Headquarters and Affiliates, differences between different functions, like Research and Sales or Marketing and Sales or Finance and HR, differences between men and women, etc.
4. How can we get in touch with one or two of your references?
Please contact Margareta Neld or Thomas Krän and we will arrange for you to speak to customer references who have used our MCD training. Also see the page Our customers say.
5. Do you work with cases from real life?
We develop tailor made cases if requested. We also use cases or adapted cases from our case bank.
6. Why should we work with you rather than another supplier?
If you believe in our philosophy and methodology, why not give us a try. Our ambition is to achieve a real change in awareness, understanding of cultural differences and attitudes when dealing with them. We combine up-to-date training methods with a genuine international, operational business experience.
7. How do you measure results versus objectives?
We are very careful in developing clear objectives with our customers. Before each training session we send out questionnaires to our participants to find out more about their background and their expectations. We use different quantitative and qualitative instruments to obtain feedback from participants. We are often asked to train participants during two or more sessions. Over time a changed attitude becomes very visible in an organisation.
8. How do you follow up your first training session?
We often give the participants objectives or homework after a first training session. Three to six months later we have a follow up training session. The same participants review the progress of each other against their set objectives. This gives the participants an opportunity to exchange experience and to realize that these personal changes in attitudes when it comes to Managing Cultural Differences are not so easy to bring about!
9. Where does your intervention start and where does it end?
This is always negotiated with our prospects and customers. It usually starts with a first contact by phone, a meeting at one of our breakfast or lunch presentations or through referrals.
10. Do you perform as entertainers as well?
This is an amusing question. We are often asked to perform as entertainers. We think that Managing Cultural Differences is a strategic and important issue to deal with in organisations. We believe that we are better as Trainers than as Entertainers. This does not mean that we cannot have fun while training and learning.
11. How do you decide the size and the composition of the training groups?
Depending on the customers' issues or problems/opportunities we define the size and the composition with the customer. We make our recommendation related to the wish of the customer and to the pedagogical objectives that have been established. Our methods achieve the best results in groups of 8-12 participants using two consultants simultaneously.
12. What is the first step if we want to work with you or find out more about you?
Check our website, attend a breakfast meeting, contact us, meet us, ask us to make a written proposal based on your brief. Often we are asked to help our customers to develop a brief before we actually write the proposal.
13. About Country Navigator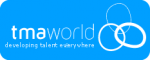 Whether you are moving overseas, doing business across borders or leading a global team, to be highly effective in today's international arena you need a deeper cross cultural understanding - what we call 'cultural intelligence' or CI.
Country Navigator™ is a web-based tool that gives you valuable insight on how to successfully interact with people from different cultures. To find out more visit www.countrynavigator.com to take a virtual tour of the tool.
Who can benefit?
Any manager or employee who needs to interact efficiently and effectively with colleagues, customers, partners or suppliers from another business culture.
How does it help the user?
The Country Navigator provides users with:
Insight into their own unique working styles (through the WorldPrism cultural profile assessment)
A better understanding of how to work with others through profile comparison with colleagues, teams and country profiles
Smoother, more successful cross-border relationships
Clearer communication and mutual understanding
Enhanced skills in cross-cultural teamwork, leadership, decision-making, negotiation, motivation, giving feedback, managing conflict
In-depth understanding of over 50 country business cultures
More informed approach to business etiquette, time management, business entertaining, giving presentations
How long does it take to complete?
Users can go in and out of the Country Navigator at will and spend as much time as they want. The WorldPrism Profiler questionnaire element takes about 15 minutes to complete and is available in English, French, German, Spanish and Brazilian Portuguese. A version in Swedish is being developed.
How does it work?
Availability: Country Navigator is available on any computer or mobile device with Internet access.
Interactivity:
Personal Cultural Profiling: The Navigator's WorldPrism Profiler enables the user to perform a detailed analysis of his or her own cultural styles and to identify strengths and potential challenges in relation to their chosen country. The analysis provides links to relevant country information and learning resources so users not only identify differences but receive practical instruction on applying business skills.
Country Information: In-depth information in over 60 searchable subsections including culture and lifestyle, business skills, management styles, economic and political conditions, security and travel for all the world's major economies. Content is wide ranging and includes up to date information and guidance on managing and sustaining virtual and face-to-face relationships across cultures.
Flight Pack: A 'smart-access' feature that enables users to quickly compile a downloadable collection of resources and information tailored to their areas of interest. Flight packs can be printed, sent to a PDA or stored within the system for later retrieval.
For further information about the Country Navigator please contact us at mcdinfo@managingculturaldifferences.se